July 2015
By Rcwittkopf on 30/07/2015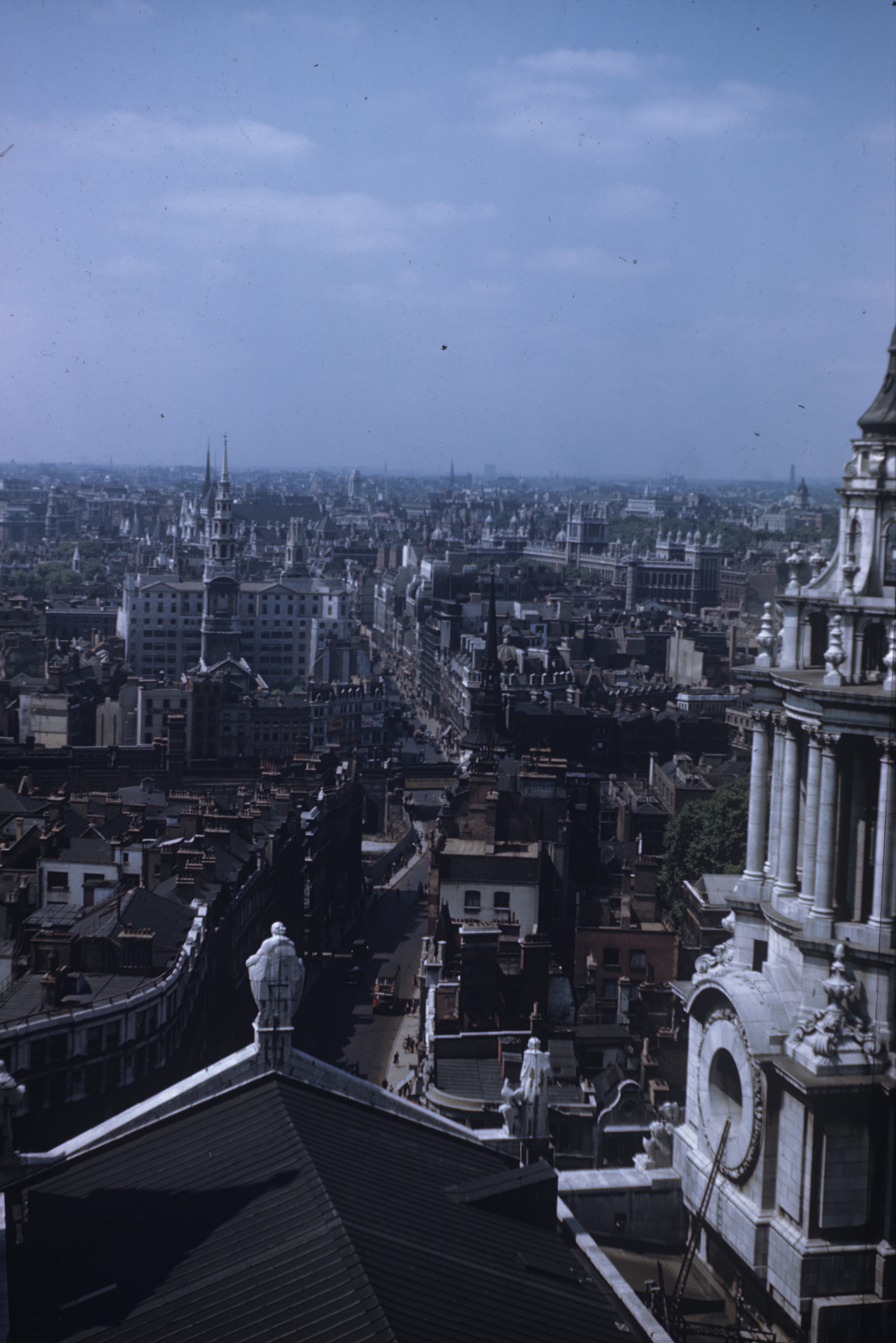 Robert Astrella of the 7th Photo Group took this shot from St Paul's Cathedral looking down Fleet Street during the Second World War (FRE 6935). The teachers will be walking along Fleet Street today as part of a London walking tour devised to take in sights American airmen might have seen when they were here 70 years ago.
"My name is Randee Wittkopf. I am a teacher of world history at a secondary school in Fairfax, Virginia and I feel as if I just won the teachers' version of the lottery." In this post we hear from one of the 16 teachers joining the AAM team for the Summer Residency between 30 July and 13 August:
By WW2 Researcher Bill Beigel on 02/07/2015
B-17 "Wee Willie" going down over Berlin on April 8 1945, just one month before the end of the War in Europe. This photo inspired my WWII research. I originally viewed the crash of "Wee Willie" in a TIME-LIFE history of World War 2 around 1971 at the age of 13.—Bill Beigel
American researcher Bill Beigel talks about his collection of American airmen's casualty records, now available on the AAM website:
By Eighth in the East on 02/07/2015
Participants in an Eighth in the East archaeology training day get to grips with the ambulance garage and mortuary building at Shipdham airfield, Norfolk.
Guest post: Eighth in the East urge you to come along to IWM Duxford on 26 July to learn how to record and preserve your local airfield.
By Usxpat on 01/07/2015
Parish Church of Rumburgh, St Michael & St Felix. In the church there is a plaque erected by the people of Rumburgh to commemorate the crew of B-24 "Nature's Nymph," 42-51116 (UPL 15147).
In the second in our series of guest posts we are thrilled to introduce Laurie Atkins, who has been recording the details of memorials in Norfolk and Suffolk over recent years and is now sharing her findings with the AAM: